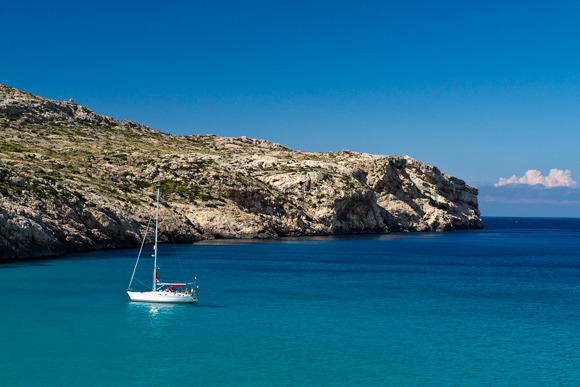 The Majorcan coast at Cala San Vicenc just around the corner from Puerto Pollenca. A quiet resort with a few good restaurants and hotels and Pepe's bar which is a good place to watch the sun sink over a beer or two!

There is a classic walk from Cala San Vicenc to Puerto Pollenca which initially follows the coast and then heads up over the adjacent hills to descend into Puerto Pollenca - not too strenuos but definitely not for flip flops.

The white yacht postioned in the bay simply asked to be photographed and made a classic postcard shot - perhaps ?
Date: 12/05/2010
Location: Majorca